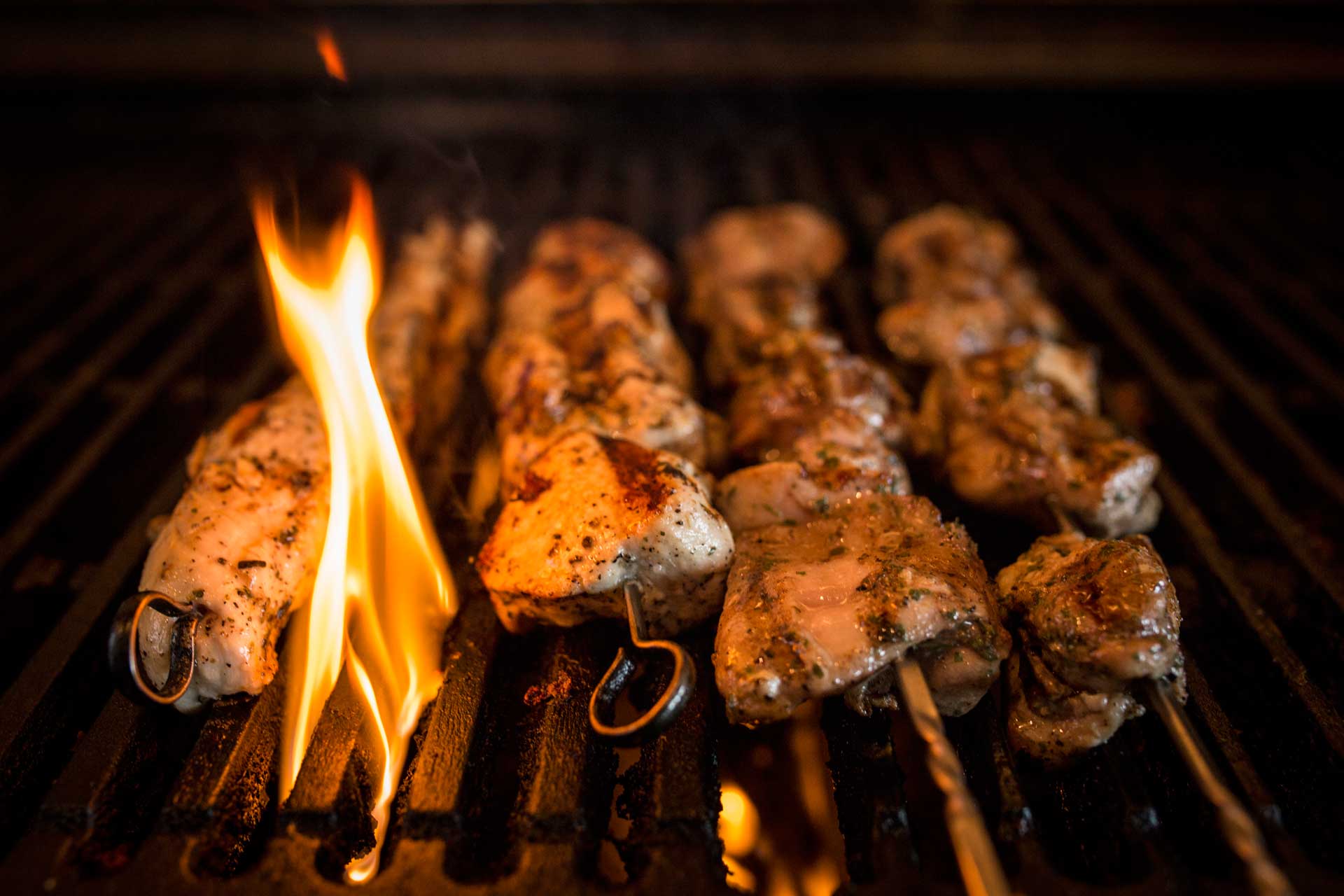 Even as summer starts to come to a close, there are a lot of great backyard cooking opportunities that will present themselves in the fall in the greater New York area. Autumn in New York City is the perfect time to get together in the yard or on the deck not to mention we still have tailgating for football, hockey, and the baseball season playoffs. Of course, grilling out is also a great way to bring a new level of enjoyment to occasions such as Halloween, Shakespeare in the park, arts and crafts festivals, and more Not to mention all of the great fall favorites that can be taken to a whole new level when cooked on the grill. If you are excited about taking your grill out of summer and into autumn, it might be time to buy a new grill to replace the one you have been complaining about all summer. Fall is the perfect time to buy a grill, with off-season pricing, an abundance of clearance ready inventory, and special offers from many retailers on delivery and assembly (they need to move their grills out to get ready for holiday/fall & winter seasonal merchandise), there is no better time of the year to get that new grill that you have been dreaming of. As far as where to buy great grills queens ny has a lot of top quality retailers that offer a wide selection and incredible deals. Before you take out the Mastercard and buy a grill though, let's take a few moments to look at some of the things that you may want to keep in mind when choosing your new grill.
Cooking Features
This goes without saying. Before selecting your new grill make a list of the things that you want to have. Do you need side burners, and if so do you need one, or two? Do you want a rotisserie? Does your new grill need built-in lighting or a rain awning? How many fire lines do you need, and is split level cooking a priority for you? All of these features can add to the price of course, but that's what makes buying in the offseason such a great idea. You can get more grill for your dollar, and actually, have the grill that you dreamed of, but didn't think you could afford.
Portability
One of the best things about to days grills, even the larger and more feature rich ones, is that the grill makers have recognized the changes in modern culture when it comes to gathering and grilling. They have taken these changes into account when designing their grills to give them a level of portability that has never been there before. Today the grill can be easily taken off the stand and put into the SUV or truck. The stand can then fold up like a baby stroller and the whole thing can go with you to your park gathering, tailgate, or festival. If portability is a key factor for you when buying your new grill, make sure that you ask the sales associate to point out ones that have these types of features. More importantly, make sure before selecting, that you try out the portability features so that you know you will be comfortable using them a lot.
Choose a Grill That Offers Ease of Use 
Why are you replacing your current grill in the first place? Yes, to some degree it may be because it is tired looking and unattractive, but more likely, it could be because you find it frustrating to use. Is the ignitor difficult? Does the rotisserie kit take a master's degree in engineering to install and take off? Is it too cumbersome to collapse the stand to put it in the truck or SUV to take it with you places? If you answered yes to any of these questions, then you have the start of your "what to look for…ease of use" checklist for when shopping for your new grill. Sit down and look at your grill, take out a piece of paper and write down all of the frustrations that you have when using it, and when you go shopping make sure that you take that list to use as a "must have" buyers guide.
Price is Important, but Quality Construction is More So
Just because you are looking for a great deal, doesn't mean that you should be fooled by a "super price" on something that has lower quality construction, to begin with. Stay away from lower end store brands on a major appliance purchase. This isn't to say that they might not be a good product, but they might not be as much of a super saver mega deal as they appear. Keep the economy brands for when you are just starting out, now that you can afford a little better quality, and have the experience to appreciate it, go ahead and splurge, even if just a little, on the better brand.
Now that you have a few things in mind about what to look for in a great grill, it's time to head out to your favorite appliance retailer or home and garden center in the greater New York City area. Take your time and choose the grill that you feel best about. This is a major appliance that you will be using a lot, so don't choose lightly. The most important thing about buying your new grill is that you buy one that has fun built in, after all, that's why you want a grill in the first place, right?